WordPress User Feedback plugin is a great tool to increase the interaction between users and your site.
This plugin empowers users to voice out their opinions to help site admin to improve site content magnificently.
FIND OUT WHAT YOUR CUSTOMERS NEED
AND WHAT YOUR TEAM HAS TO SAY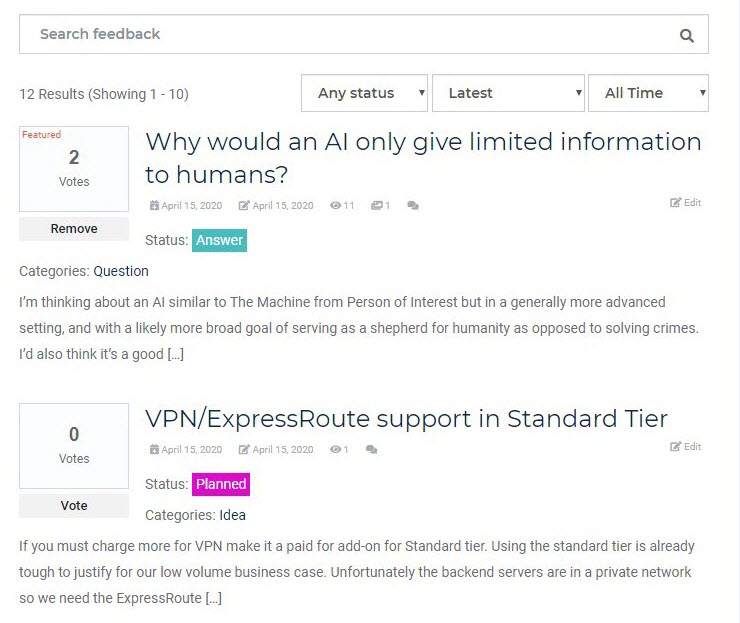 Customers or team members add their own ideas and vote others. The most popular suggestions rise to the top of the list.
Don't let valuable feedback from customers and team members get lost in different places. Or waste time trying to organise it yourself.
Collect feedback in one place from the start. Easily see what your customers and team really need. Build features that are an instant hit.